Customer Acquisition for Startups: 35 Real-Life Strategies Shared by Founders
Startups are at the heart of our world, both globally and locally, there's no denying it.
Look around — chances are you know at least one person who's founded or is working at a startup. With Uber, AirBnB, Snapchat and other hot startups taking the world by storm, it's time to accept that we live not in the 'digital age,' but the 'startup age.'
Everyone's jumping onboard. We wouldn't be surprised in the least if you, yourself are thinking of founding your own startup.
So, how do you get a piece of the pie?
First things, first — have a great idea. Then, make sure you find and reach the people who'll love it.
Real-Life Startup Customer Acquisition Strategies
As a startup ourselves, here at Hop Online we know how hard it can be to get your first customers.
Finding them is the first hurdle, and the second is convincing them to try your produce/service/tool. Combine the two and you'll be unstoppable.
But how do you do it? Generic "recipes for success," aren't be enough. Users are the lifeblood of any startup, and if you want some help finding your unique audience, we think it's best to learn by example.
So we decided to ask startup founders and CEOs themselves about their first user acquisition strategies.
The results are simply amazing!
And there's one thing we realized — there are as many ways to discover and reach your first users as there are ice-cream flavors. Anything goes, and not only that, but we bet that any idea you have might indeed work if you play your cards right.
Check out a sample of the strategies startups shared with us, and get the e-book with all 35 of them at the bottom for the complete list of quotes!
Social Media
Social media is no doubt one of the most successful places to discover and attract new users. Almost 1 in 3 people we spoke to mentioned social media as either a top or second-best channel for acquiring new clients. Some used paid promotion, others lacked the cash and invested their time in organic word-spread or giveaways.
Analyze User Behavior & Improve UX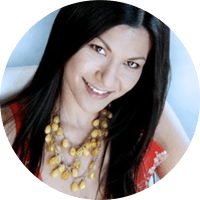 Mia Melle, Founder and President at Roorah (a peer-to-peer community for renters and landlords), shared:
"We just launched our start-up, Roorah.com in January 2015! How to get traction is always the big question, but so far I've found that it's fairly simple to get immediate traction via social media, and for us…especially Facebook ads. If I set up a few campaigns I can almost instantly see users on the site looking around and signing up! We're in MVP mode right now so we utilize those campaigns as research to see what features people are actually using or if we are getting a lot of bounces, etc. and if so, we make changes right away based on the responses. Facebook is a nice tool because it's immediate and fairly cost-effective and you can turn it off anytime."
Email Campaigns
Email campaigns aren't dead. When done right, they still bring a good amount of traffic and new user subscriptions to startups. Basically, there are 2 tactics for email generation — through user subscription, which needs to start way before product launch, or via collecting targeted emails and cold-emailing them. Whichever path you choose, keep in that mind that, as with all sales-related jobs, you need to be persistent and not give up.
Find Beta Testers & Convert Them Into Paid Users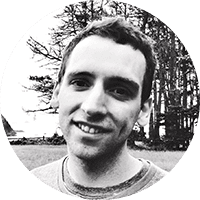 Nate Hanson, CEO of Sumry, shared:
"We launched in October 2013 on BetaList.com. They have an email distribution list of over 20,000 beta testers. Through BetaList we received great users who provided detailed feedback. We still have many of those users today as paid users."
Be Persistent & Follow Up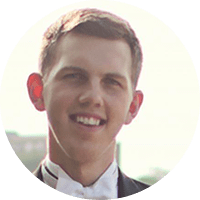 Kenny Katzgrau, Co-Founder of BroadStreetAds.com shared:
"I was a total klutz on the phone and my emails were downright templated and robotic. At first, I got a lot of hangups and unanswered emails. And slowly, I got better. I spoke more naturally on the phone, and I would be a bit more relatable by emails, commenting on things with the prospect's site or background. The most important part of reaching out to a potential customer is persistence. People are busy and let emails from strangers slip through the cracks. I would follow up by email every week. I used to say, "*I'll email them every week until I get any response or die,*" which was a bit of an exaggeration, but close. That's how I got my first 20 customers."
Direct Contact
What's the next best thing to emailing your potential first users? Well, meeting them face-to-face. Many new businesses swear by this tactic, saying it helps them gain trust from their potential clients and this is step one to gathering a loyal clientele. Plus, it really help the word get out, which is really your main goal when you're looking for first users as a startup.
Face-to-Face Networking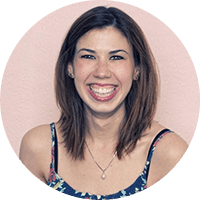 Abbey Finch, Founder of ScribeSpace (an online content writing service, launched last year), shared:
"My first users came exclusively from networking. I went to various industry networking events, joined networking groups, and got the word out to others in the industry. I found that people were more likely to use the service if they knew who I was and could put a face to the company. People seemed to trust ScribeSpace after they met me. From there, I've use social media, the press, and various other outlets to get the word out, but my initial success came from face-to-face networking."
Find and Reach Key Influencers in Niche Discussion Groups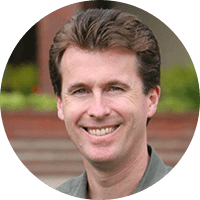 Mike Scanlin, CEO of Borntosell.com, shared:
"There is a Yahoo discussion group about covered call investing. We approached the moderators and asked if they would mind reviewing our product spec. Then, we approached a few of the active members as alpha testers. We made more changes based on their feedback. After 18 months of development we were ready to go live and launch the product. We had over a hundred sign ups that week, and then another 100 over the next 2 weeks. It was a great kickstart to our growth, which continues to this day."
SEO and Content Marketing
Used by both for B2B and B2C startups, SEO and CM are powerful tools to drive organic traffic. They work together to boost each other's potential, with content marketing helping improve your site's ranking by featuring keywords, and with SEO helping content marketing have full impact when crawled by search engine bots. SEO and CM are the reality of online marketing today and they're not going away anytime soon, so if you still haven't, it's time to jump on the bandwagon.
Pre-Launch Blog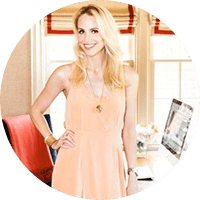 Kathleen Jennings, Founder of BeautyNow, a free app for booking beauty appointments across the U.S., shared:
"I acquired my first users by starting my beauty blog about 6 months prior to the launch of my app. I wanted to create awareness of the BeautyNow brand, create good marketing content, and establish myself as a trusted source in the beauty space. The blog has gotten a lot of traction (I get about 30,000 hits a month and I only post once a week!), and it has done a great job of organically drawing my target users to the app."
Quora + Evergreen Content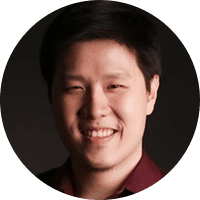 Sean Si, CEO and Founder of SEO Hacker and Qeryz, shared:
"I started Qeryz some 9 months ago and the best channel for us has been Quora. Simply finding people there who are looking for the solution we offer has been our best converting channel so far. People who already know what they want and are just looking for the right company with the right solution and pricing – these are the ones that we have targeted in the most focused way."
Other User Acquisition Strategies
Sometimes, you need to step back and look to tradition. Other times, you need to step out of the marketing box entirely, before the winning idea brewing in your mind can be coaxed out into the light. Figure out what will work for your users. It might not be what's worked for others, but if it gets the trick done for your startup, that's really all that matters.
Promote Through Your Competition
Chris Castiglione, Co-Founder of One Month (a Y Combinator backed education company out of NYC), shared:
"The best channel for acquiring users for us was using our competitors to promote us. We make online classes, and so when we started we cross promoted our classes on Udemy, Skillshare, General Assembly etc. My class (Programming for Non-Programmers) was the #1 best selling class at General Assembly, and my co-founder's class made $100,000 on Skillshare. From there we had 6000 users and a nice foundation for our business."
Pull Out All Your Guns with a Comprehensive Strategy
Natasha Baker, Founder of SnapEDA, shared:
"We're a startup that's a sort of social network for engineers. Here's how we acquired our first users:

Cross-Promotion: One of the best things startups can do is partner with organizations that are larger than them to help drive traffic and build credibility. Partnerships with organizations in our industry are one of the largest sources of our growth. As a startup, you should figure out who you deliver value to and how, and then leverage that into a win-win situation to help drive traffic to your site.

Press: Targeted press that focused on our niche has been extremely helpful. SnapEDA is an application for electronics engineers, therefore we are interested in reaching a very niche market. Having a circuit board publication write about us was tremendously helpful in getting our first users. Startups should be wary that most mainstream press isn't actually that helpful unless you're a consumer-focused company. Also, they should recognize that press gives you a spike in traffic, but it's up to you to make sure you retain and engage those 45 users. So being conservative about when to reach out to press is important. To that point, reaching out to smaller blogs in your industry can be more effective than mainstream press in terms of growing your user base, if they have a readership more in-line with your user base.

Twitter: Surprisingly, we were able to get a lot of our early users by following relevant engineers on Twitter and searching for keywords such as the CAD software they used (ex: #eaglecad). Following people created awareness and drove them to check out our product. Once they found it provided value to them, they signed up.

Forums: At SnapEDA we provide a repository of CAD files for designing electronics. Engineers are already collaborating with each other on forums to help each other find these CAD files. One of the largest sources of our traffic is simply helping these users on forums know that they can turn to SnapEDA for these free resources. Once again, it's a win-win situation for engineers and for us as it helps drive awareness about our product.

Trade Shows: Even though it's not scalable growth, nothing beats meeting potential users in person. At the recent Consumer Electronics Show, we met some engineers who are now involved with our product as beta users. Having direct access to engineering managers and CTOs at some of the world's largest companies who are providing feedback on our product has been invaluable. Startups should balance their focus between acquiring masses of users, with acquiring select superstar users who can help craft the product into gold."
Download the E-book for More Customer Acquisition Strategies
Hope you find inspiration, discover your own customer acquisition plan-of-action, and get your startup off the ground! We wish you tons of success.
What's your favorite strategy our of our collection? Have another one to add? We'd love to hear from you in the comments.