Our Approach:
Our strategy was divided into two crucial stages, laying the groundwork for the subsequent growth.
Step 1: Account optimization
After assuming management of the Google Ads account, our team quickly spotted the highest optimization priority — account cleanup and restructuring. The account was riddled with inefficiencies. Ad groups lacked clarity and specificity. There were thousands of duplicate or underperforming keywords.
Determined, our team dissected the cluttered ad groups and restructured them into streamlined, intent-specific ad groups. Each of these had ad copies tailored to the searcher's intent. By analyzing the Search term report, we resolved hundreds of conflict keywords and updated the Negative Keyword lists to avoid wasted ad spend. We ran scripts to identify duplicate ads and keywords. We used a special bid adjuster formula to maintain CPCs at a stable level while increasing thousands of keywords' bids to get more clicks and conversions for the same budget, at a time when automated bidding strategies were still in a testing phase and manual CPC control was the best strategy to improve keyword performance.
Step 2: Account growth
With the foundational issues addressed, our focus shifted to refining bidding strategies, especially for the costliest campaigns and significant spenders.
The account we received from Taroko's previous PPC agency was manually operated— a fundamental flaw given the volume of campaigns. Manually managing over 60 campaigns across both Google Ads and Microsoft Advertising was not sustainable. To rectify this, we started transitioning to automated bidding strategies on Google Ads.
We established a timetable, focusing on the client's desired CPAs for challenging campaigns, while still optimizing them on a granular level, adjusting the targets based on the specific products' lifetime value (LTV value).
The outcome
In just three years, not only did we counteract the declining trends, but we also accomplished:
300% overall growth for Legal Templates
45% improvement in conversion rate
48% improvement in churn rates
The turnaround in account performance gave Taroko the confidence to increase ad spend with the assurance of a stable cost per conversion and return on ad spend (ROAS), and to stay in Top 3 of the market leaders for the industry in both Google Ads and Bing Ads (now Microsoft Advertising) for the duration of our partnership.
If you're looking to learn more about scaling performance, here are our best PPC tips, tools, and guides.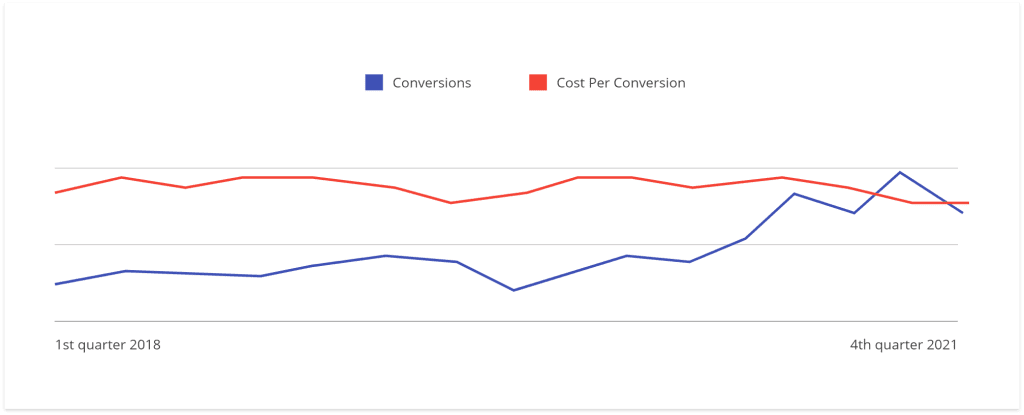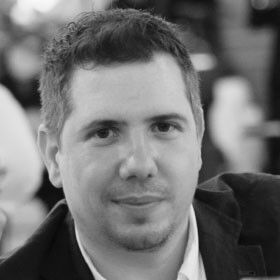 "We've seen 300% growth on our AdWords account… Hop has been super responsive from day one… They're a technical team, and they can point you in the right direction."

David Reynier
COO, Taroko