Ryan Williams is a husband and father of two boys, both under the age of four. By trade, he's an agency marketer turned B2B SaaS marketer.
Currently, he leads up demand generation for PhoneBurner. It's a power dialer software company that makes prospecting easier and more profitable.
When Ryan isn't working, he's listening to or playing music, reading, binging podcasts (like this one), playing with his kids, or watching sports.
Here are some of the key topics that Ryan and Paris discussed in this episode:

• Agency-side vs. client-side marketing and Ryan's career development as a B2B SaaS Marketer
• The challenging sales dialer competitive landscape and where PhoneBurner stands
• What's a power dialer? The difference between Power dialer, Autodialer, and Predictive dialer
• What are some best practices for a successful phone call outreach strategy
• Should we de-silo inbound and outbound strategies
• PLG vs. Sales-Led Motion: which brings in more qualified leads
• How to predict conversions of Free Trial Users to Paying Customers
• How to use ABM (Account-Based Marketing) tactics
• Google Ads and how PhoneBurner competes in paid search with big players like Salesloft & HubSpot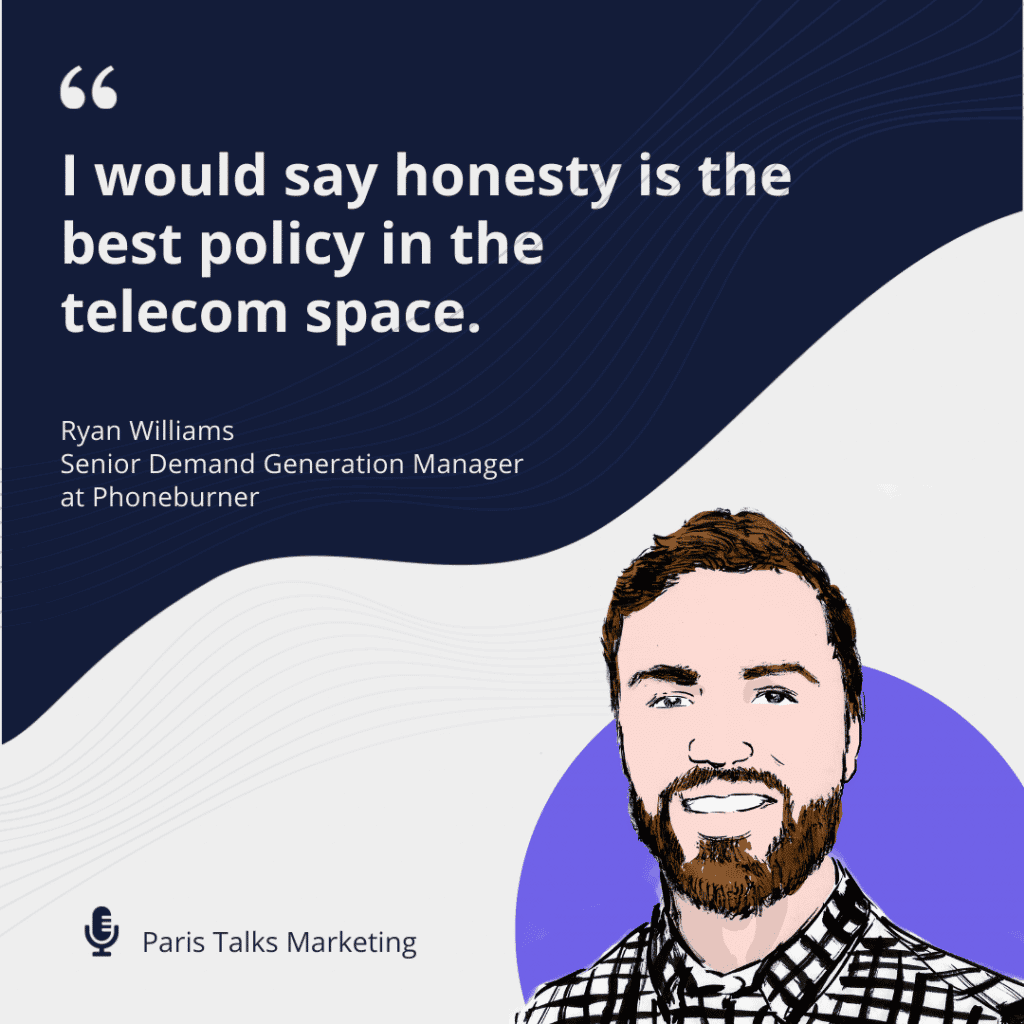 Guest:
LinkedIn
PhoneBurner
See more:
Paris Childress
LinkedIn PTM Page
Listen to the episode with Ryan to find out the pros of using power dialer software vs. an autodialer. Learn a bonus tip: Why honesty is the best policy for your outbound calls.
And don't forget to subscribe on your favorite podcast platform for more practical tips and stories! ⏳