Andrea leads market intelligence and strategy for Maxio, a financial operations platform for B2B SaaS. She started her career as an SDR, then transitioned to content marketing. Now she is running strategic marketing initiatives.
Here are some of the key topics that Andrea and Paris discussed in this episode:
• How having an SDR experience helps in a marketing role
• How SaaSOptics merged with Chargify to become the brand Maxio today & how the merger impacted Andrea's role
• Saaspedia's organic play for ranking in the SERP with SaaS topics
• How to create successful gated content & what are the benefits of gated vs. ungated content
• What is the most important success metric for a SaaS company
• How creating a powerful strategic narrative strengthens your brand
• What is the B2B SaaS Maturity Curve
• The shift from traditional subscription models to usage-based pricing
• Cash accounting vs. accrual accounting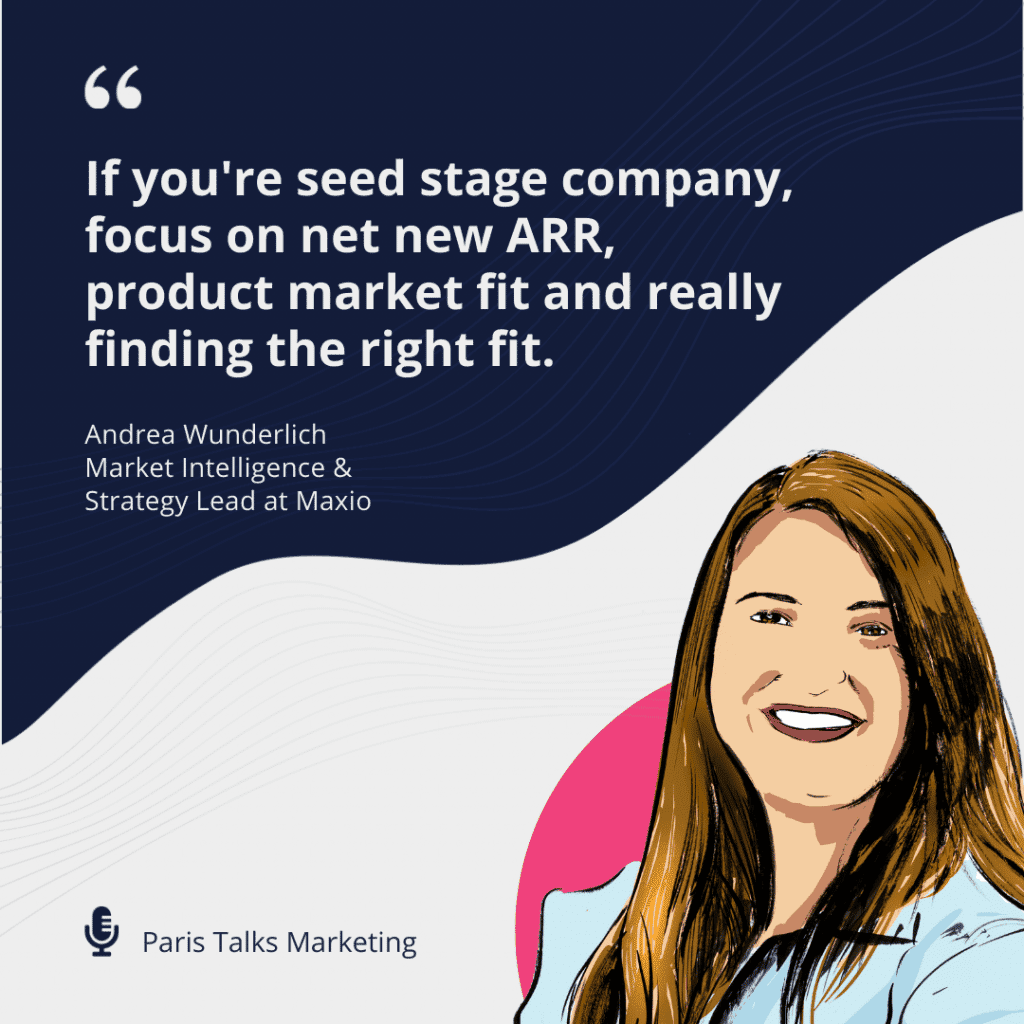 Mentioned resources:

SaaSpedia, the encyclopedia of subscription & SaaS finance terms and metrics
SaaSpedia, Annual Recurring Revenue (ARR), article
See more:
Paris Childress
LinkedIn PTM Page
Listen to the episode with Andrea to find out why you need to invest in growth. The macroeconomic situation doesn't matter as much as you may think. Learn a Bonus Tip: what is the importance of having a strategic narrative for your SaaS brand.
And don't forget to subscribe on your favorite podcast platform for more practical tips and stories! ⏳