Voted as one of LinkedIn's top 100 creators, Nick Bennett shares his experiences with personal branding, evangelism, and customer marketing. Nick also hosts one of the world's top 10% most popular podcasts, Rep Your Brand.
As a podcast host, speaker and creator, Nick constantly explores how B2B buyers make decisions today. He applies his learnings by serving as the Director of Evangelism & Customer Marketing at Alyce. He posts daily on LinkedIn and TikTok. Give him a follow on social if you want to up your game!
Here are some of the key topics that Nick and Paris discussed in this episode:

• (2:27) How to Build a Personal Brand as a Saas Marketer
• (4:57) How Often to Post on Social Media
• (7:10) How to Grow Your Followers on LI & Stand out with a Strong POV and Narrative
• (11:32) What Are the Keys to Success with Account-Based Marketing
• (18:37) Skyrocket Your Personal Marketing with Gifts Giving
• (22:07) What Are the Best Touchpoints in the Buyer's Journey for Gift Giving?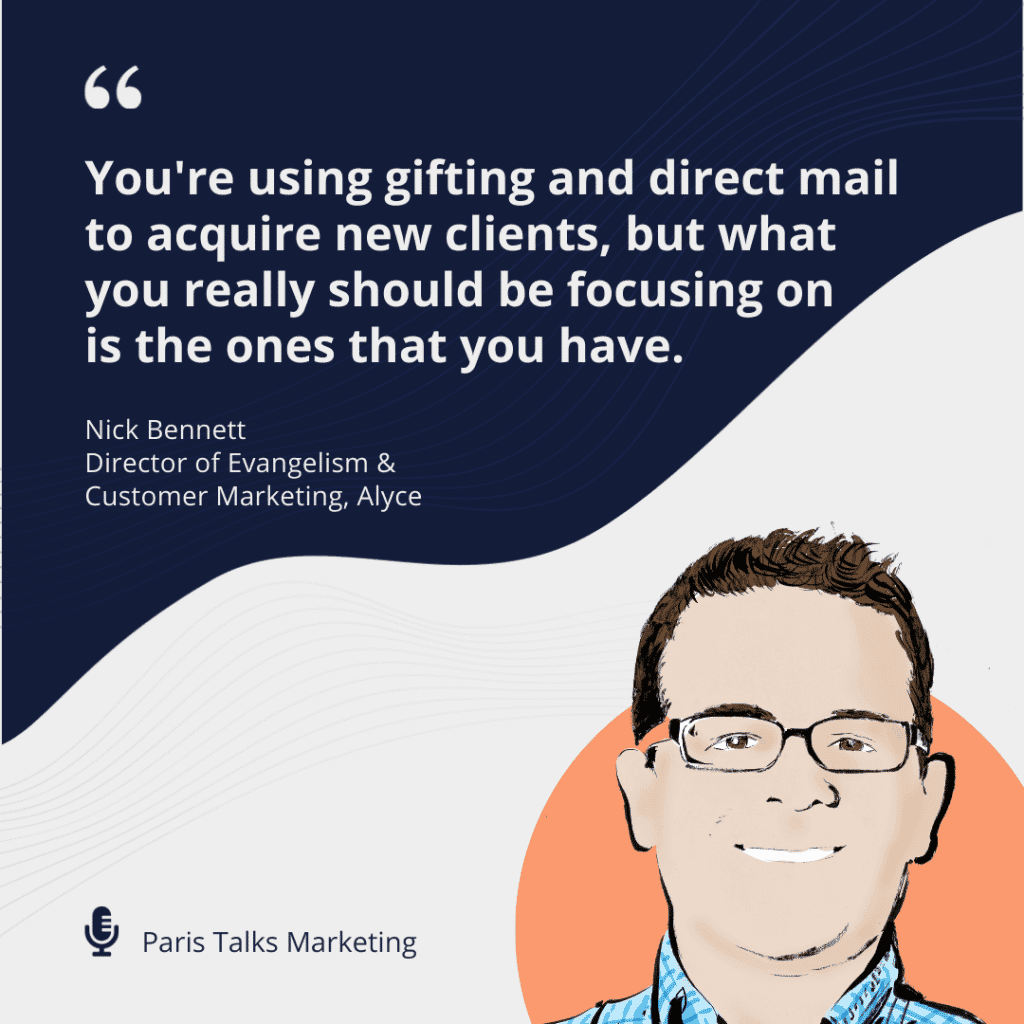 See more:
Paris Childress
LinkedIn PTM Page
Listen to the episode with Nick to find out the importance of having a strong POV. Hear about the impact of gift-giving in building relationships with your customers. Plus, find the meaning behind "delivering the outbound love".
And don't forget to subscribe on your favorite podcast platform for more practical tips and stories! ⏳