Pricing can make or break your SaaS business. "Most executives think that what you charge determines your success. In fact, who and how you charge determines your success."
Finding the perfect pricing strategy in a landscape filled with changing variables and diverse revenue streams can feel like searching for treasure in a vast sea. Surprisingly, pricing is often an overlooked aspect of the business process despite its profound impact.
Our guest, Dan, is here to answer the question, "How do you put a price on your innovation?"
👉 Dan Balcauski ("Bell Cow Ski") is Product Tranquility's founder and Chief Pricing Officer, based in Austin, TX. He focuses on helping high-volume B2B SaaS CEOs define pricing and packaging for new products. Over his career, he has worked in both B2C and B2B companies, ranging from startups to publicly traded enterprises.
Pricing isn't just about numbers; It's about creating, understanding, and effectively communicating the unique value you offer to your customers.
In this episode, we emphasize the importance of engaging with your customers when determining your pricing strategy.
We also explore the 3 main methods for finding the right price for your SaaS product:
Use value (utility of the product)
Exchange (reference) value
Perceived value, anchored by the concept of willingness to pay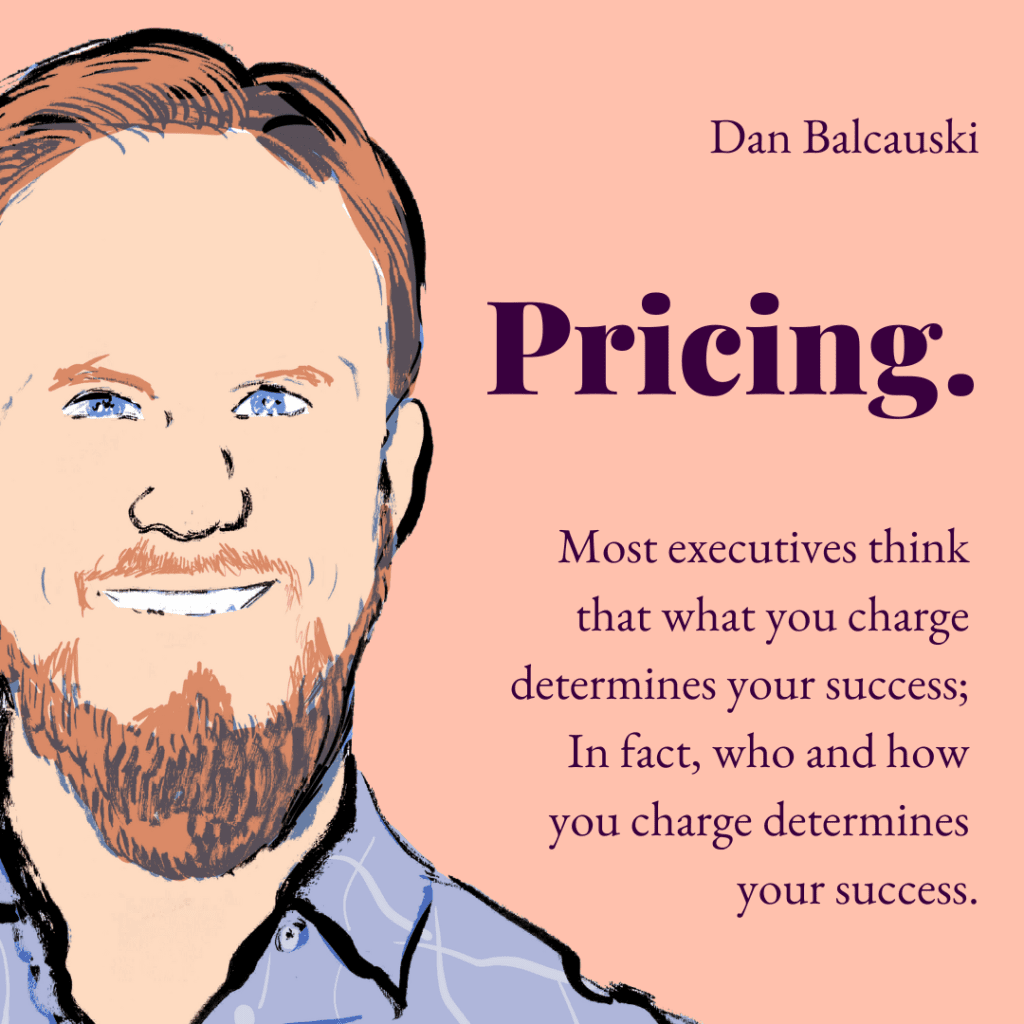 Quote from Dan Balcauski on Episode 115 of Paris Talks Marketing
Demystify how to price your SaaS product in this episode with Dan!
Here are some of the key topics that Dan and Paris discussed in this episode:
• 00:00 Intro
• 02:47 The 4 elements of SaaS packaging
• 06:39 Use value
• 09:37 Exchange (reference) value
• 10:54 The concept of exchange value with Elon Musk
• 12:20 How to price your new category product
• 18:50 Perceived value
• 20:54 Willingness to pay (WTP)
• 24:20 WTP: Direct & indirect questioning
• 28:43 Why, before pricing, you need to talk to your customers
• 30:21 Pricing your SaaS: Free trials vs. Freemium
• 33:41 Why Freemium is a no-no
• 41:28 Should a B2B SaaS company display pricing on its website?
• 45:11 When is it time to raise your prices?
—
Resources Mentioned:
The Strategy and Tactics of Pricing, a book by Thomas T. Nagle and Georg Müller
The Van Westendorp Price Sensitivity Meter (also known as the Price Sensitivity Analysis), a market research technique
—
With different themes, each PTM podcast episode provides a well-rounded perspective that includes our host's own insights.
Don't miss out on the Marketing Strategy theme of our podcast!