Leap into the future of the Interactive Web3 and AI Assistants War between Google Bard, ChatGPT, and more!
With Alexander De Ridder, we discuss the limitations of Web2 and the need for a shift towards a more AI-friendly infrastructure.
In this episode, you will find out what's the future of marketing & search and more about the three driving forces behind the rise of Web3 & AI Assistants:
• The economic considerations
• The desire for content and data ownership (legal aspect)
• And the need for streamlined consumption of information (content aspect).
👉 Alexander De Ridder is the Co-Founder, Visionary, CTO at INK, the world's first AI-powered content optimization software. Alexander crafts magical tools for web marketing.
He is a smart creative, a builder of amazing things. He loves to study "how" and "why" humans and AI make decisions. He was also the Co-Founder, Visionary, and CTO at Edgy Labs, LLC, a multimillion-dollar marketing agency acquired by Compass.uol in 2021.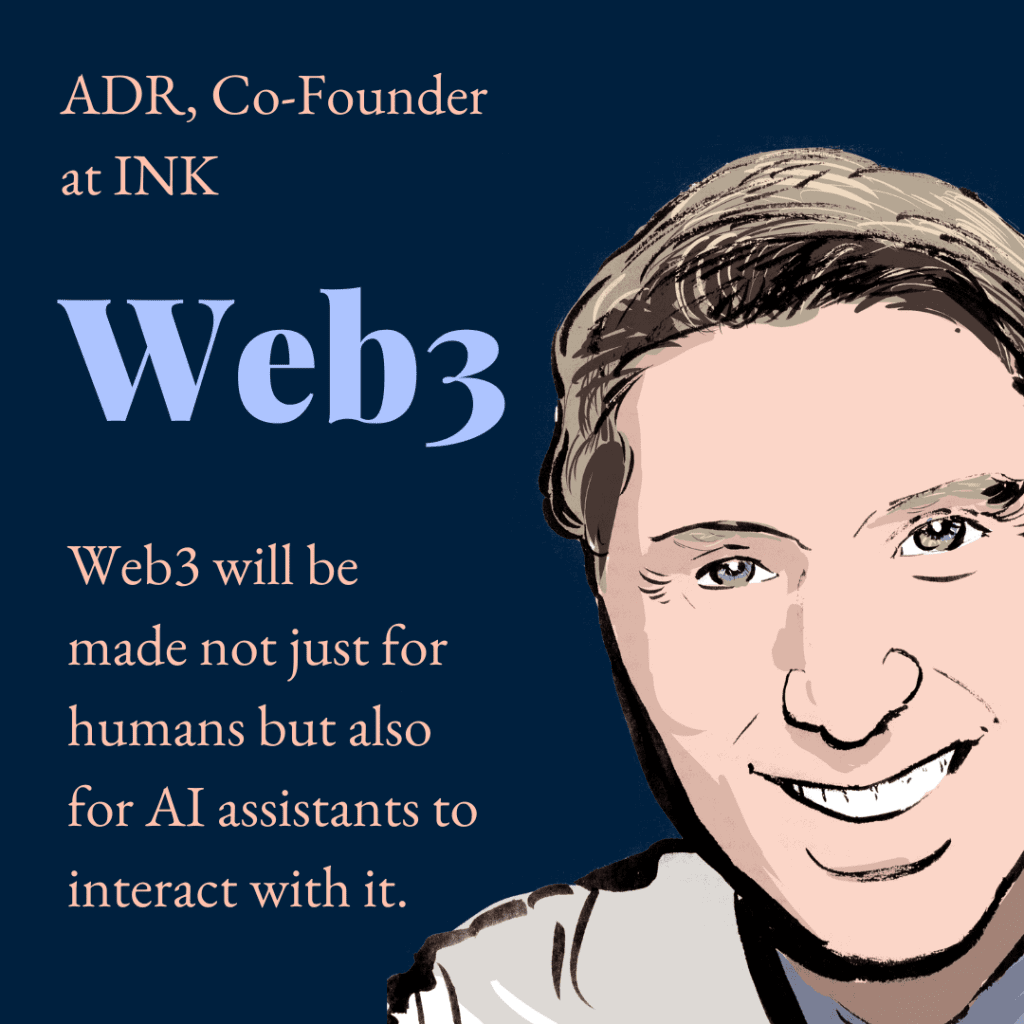 Quote from Alexander De Ridder on Episode 108 of Paris Talks Marketing
Witness the emergence of a new era where large language models and personal AI assistants seamlessly communicate with websites, transcending the limitations of traditional browsing.
With different themes, each PTM podcast episode provides a well-rounded perspective that includes our host's own insights. Don't miss out on the AI for Marketing theme of our podcast!
Here are some of the key topics that Alexander and Paris discussed in this episode:
• 00:00 Intro
• 4:23 Reasons behind the birth of Web3 & AI Assistants
• 06:49 The AI Assistant wars
• 12:38 Limitations of Web2 & the rise of the new Interactive Web3
• 25:23 Bing is bringing plugins to search this year
• 36:49 Who's winning the AI Assistants war?
• 41:25 Plugins & AI Assistants are the future
Resources Mentioned:
SEO.app, the first SEO plugin for ChatGPT
Smith.ai, 24/7 virtual receptionist & lead intake services