Jonathan Kazarian is the Founder & CEO of Accelevents. It's a leading virtual and hybrid event management platform recently recognized by Inc. 5000 as a top 100 fastest-growing private company in America.
As CEO, Jon focuses on leading the company's vision of helping event organizers and marketing professionals through innovative technology solutions.
Jon actively publishes insights on the events landscape. You can hear him speak at industry events such as EventMB's Event Tech Innovation Summit, BizBash Live, and INBOUND.
Jon also chairs the board for the Fall Formal fundraiser benefiting the Dana-Farber Cancer Institute.
Outside of work, Jon has a passion for anything on water — sailing, boating, scuba diving, and kiteboarding.
Here are some of the key topics that Jon and Paris discussed in this episode:
• The hyperscale journey of Accelevents from $300K to $9M in 8 months – pivoting from in-person to virtual events.
• Event data: how to maximize opportunities pre, during, and post-event. And why current CRM platforms and tools aren't designed to capture and keep your event data.
• How to fix the event attribution gap: learn to measure the success of your event
• What's the working marketing mix for customer acquisition in the events industry?
• Does the post-Covid environment pose a threat to virtual events?
• Personal branding & how to come up with content ideas for social media.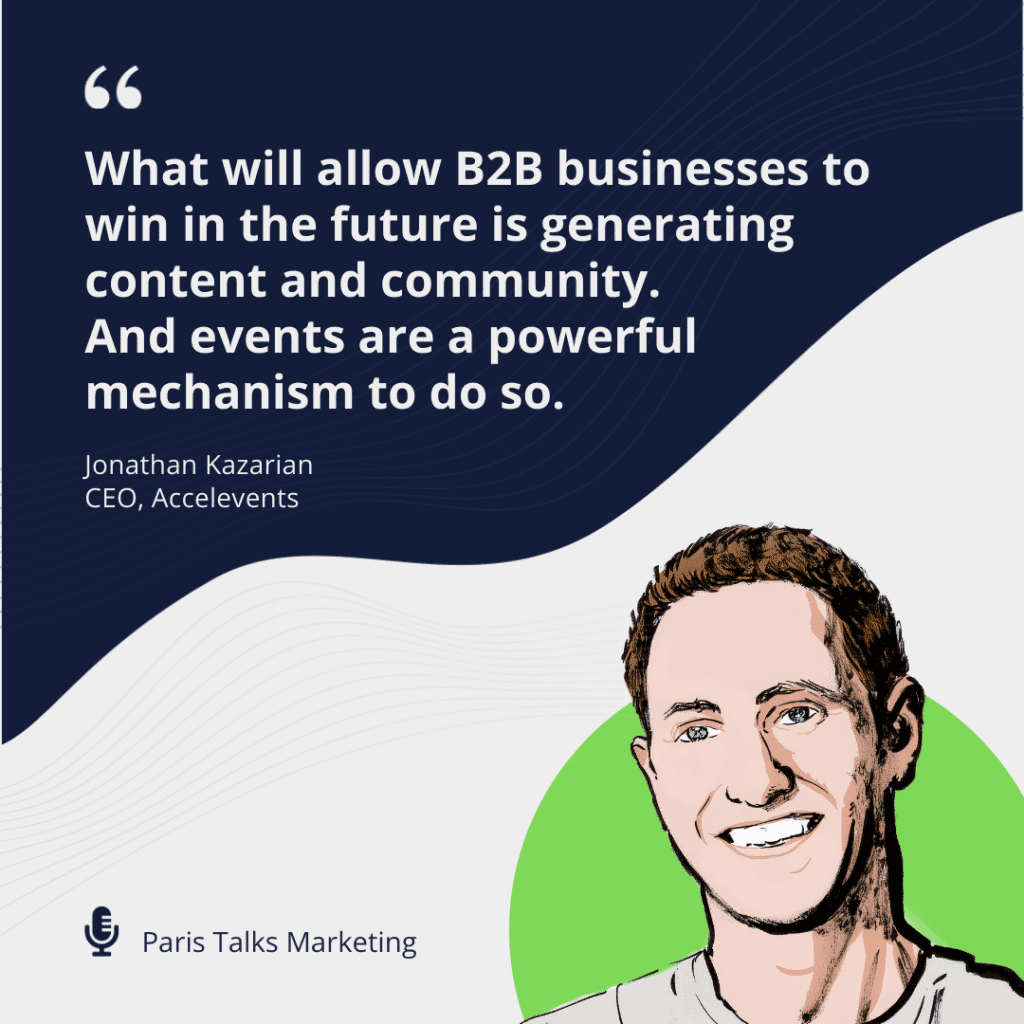 Guest:
LinkedIn
Accelevents
See more:
Paris Childress
LinkedIn PTM Page
Listen to the episode with Jon to find out how to run event marketing like a pro. Bonus tips on how to be the perfect event host.
And don't forget to subscribe on your favorite podcast platform for more practical tips and stories! ⏳