A corporate strategist with 18 years in cross-functional digital product and marketing, David Isaac Mathews develops first principles, supporting the C-suite to deliver more reliable growth for their "What's Next" strategic business initiatives.
In his previous role as a Lead for Transaction & Advisory Services at ASEAN EY-Parthenon, David did commercial due diligence and acquisitions for traditional businesses acquiring innovation.
Currently, he's the Chief Growth Officer at GrowthOps, Asia, a company helping large organizations acquire and retain new customers, build and launch transformational products, and scale up operations.
David's Notable Experience & Recent Thought Leadership:
● Ground-up digital strategy for a #1 bank
● 'CMOs: How to reliably become your company's growth engine' – a playbook to de-risking your go-to-market strategy with real-time experimentation.
● How to align full-funnel marketing with the customer journey? Leveraging real-time marketing for stickiness, scale, and the CMO's role in Growth.
Here are some of the key topics that David and Paris discussed in this episode:
• How David brings digital transformation(DX) to large organizations
• The expanded role of the CMO & the need for them to wear the three hats of a Brand, a P&L, and an Innovation CMO
• De-siloing the C-suite to improve agility & the importance of cross-functional collaboration
• Corporate venture launching
• The greatest roadblocks in monetization for innovation in SEA
• The importance of connecting customer experience and marketing with real-time data for data-driven decision-making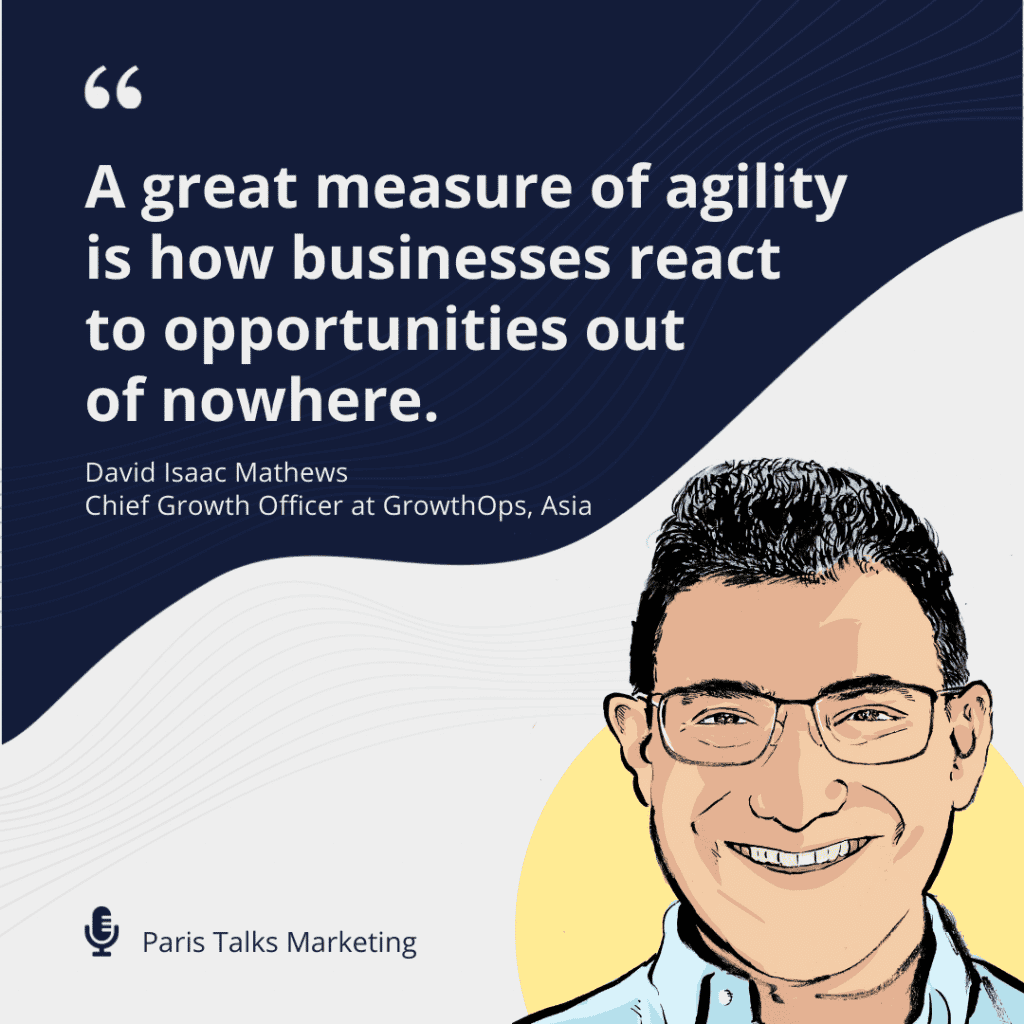 Resources Mentioned:
Book, World's Best Bank: A Strategic Guide to Digital Transformation by Robin Speculand
See more:
Paris Childress
LinkedIn PTM Page
Listen to the episode with David to find out more about how to approach digital transformation & the importance of cross-functional collaboration at the C-suite.
And don't forget to subscribe on your favorite podcast platform for more practical tips and stories! ⏳