While lead generation focuses on the 5% of companies currently in the market, demand generation aims to capture the other 95% that are not actively looking to buy.
In this episode, Deanna Shimota discusses the three legs of a successful demand generation strategy: the website, managed channels, and third-party channels. She emphasizes creating targeted content for your ideal customer profile.
Deanna highlights the importance of balancing short-term lead generation with long-term demand generation. By focusing on both, companies can drive revenue now while also building a strong foundation for future growth.
👉 Deanna Shimota is the CEO of GrowthMode Marketing. She has made it her mission to know everything about B2B marketing and demand generation.
She's on top of every tech trend and social media modulation. She's used her skills and expertise to catapult multiple technology companies into high-growth mode.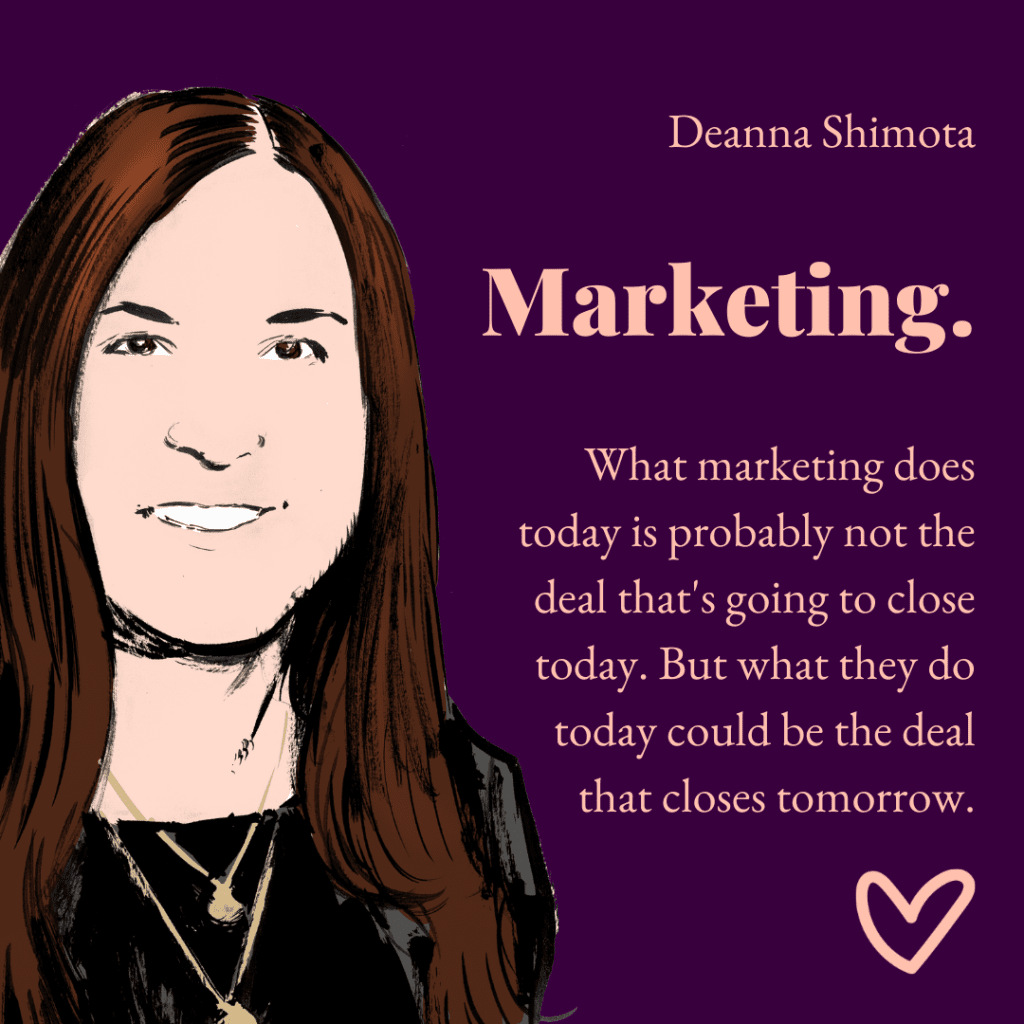 Quote from Deanna Shimota on Episode 116 of Paris Talks Marketing
Here are some of the key topics that Deanna and Paris discussed in this episode:
• 00:00 Intro
• 02:14 Demand Gen vs. Lead Gen
• 06:00 The 3 content distribution channels for demand gen
• 10:50 Tapping into existing audiences when you are a niche SaaS business
• 13:41 How to allocate your marketing budget to the right channels
• 14:05 Zero-cost marketing: brand ambassadors
• 16:13 The power of omni-channel marketing
• 17:33 What is your most profitable client?
• 20:03 Developing your demand gen engine
• 21:10 Documented strategy vs. Random Acts of Marketing
• 24:41 Is LinkedIn the new Blog?
Listen to the episode to discover why "Marketing should become your best sales rep."
—
With different themes, each PTM podcast episode provides a well-rounded perspective that includes our host's own insights.
Don't miss out on the Marketing Strategy theme of our podcast!