Are you tired of being seen as just another player in the market? Raul will teach you how to shatter the glass ceiling in your industry, making clients come to you and positioning your agency as a unique powerhouse rather than a commodity.
In this episode, Raul shares his Productive Profits® strategies that will revolutionize how you operate your agency.
Learn how to productize your services, strategically increase your pricing while attracting high-value clients, and what is Raul's 80/20 Day for digital teams and remote work.
👉 Raul Hernandez Ochoa is the founder of Do Good Work, a digital growth consulting practice that helps bootstrapped digital businesses achieve profitable growth. With extensive experience as a digital growth operator and strategist, Raul has helped double to 5x digital agencies, generating millions of dollars in revenue using his Productive Profits® strategies.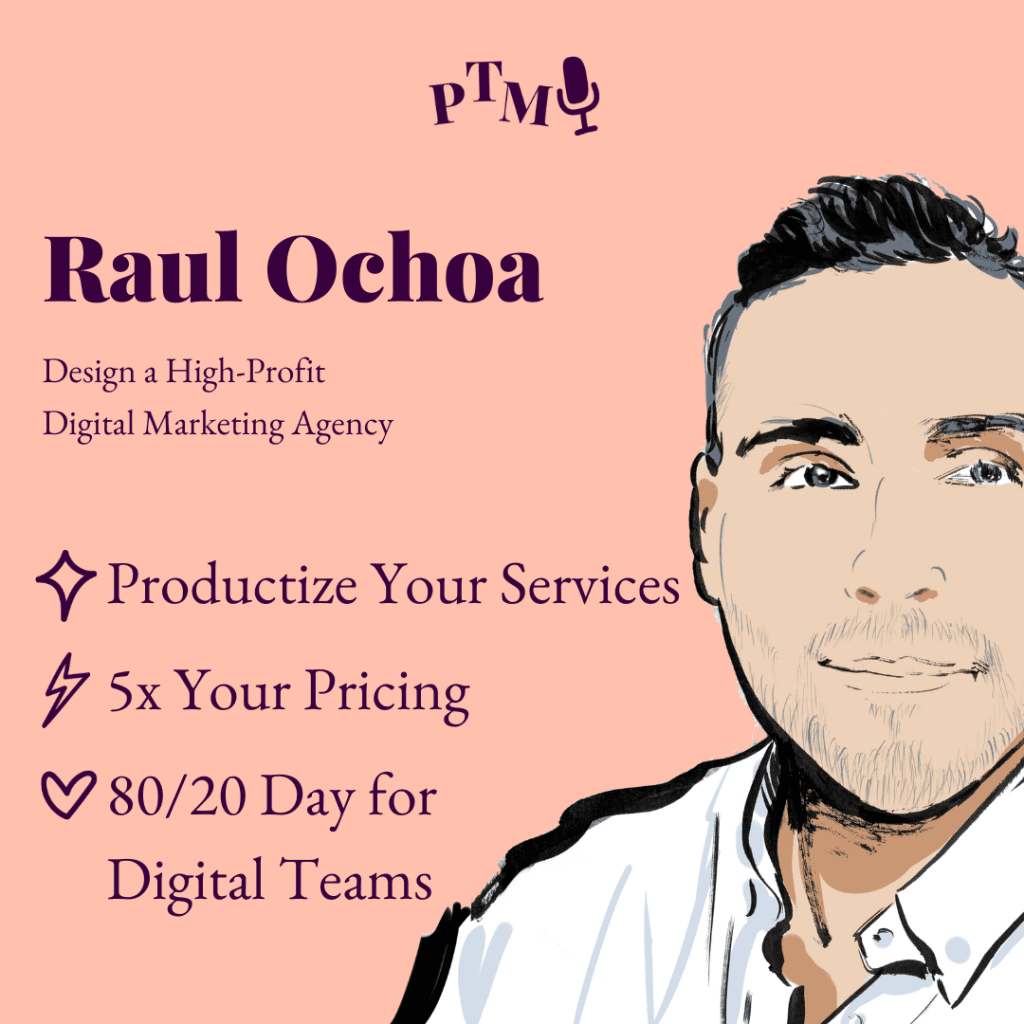 Tune in to discover how you can transform your agency into a scalable powerhouse!
Here are some of the key topics that Raul and Paris discussed in this episode:

• 00:00 Intro
• 02:47 The biggest challenge for agencies now
• 03:56 Agency positioning & how can agencies differentiate
• 06:06 How to productize your services
• 13:20 How agencies should think about pricing
• 21:09 Org structure: from a functional Org into a pod
• 27:59 The 80/20 day for digital teams
• 35:27 How to modernize your agency with AI
With different themes, each PTM podcast episode provides a well-rounded perspective that includes our host's own insights.
Don't miss out on the Marketing Strategy theme of our podcast!