Can Hubspot beat Salesforce? When SaaS companies aim to fuel their business growth through CRM, choosing the right option can be challenging, especially with the intense debate about which CRM platform reigns supreme: HubSpot or Salesforce.
And our guest, Connor, is here to show you which CRM would better fit your needs!
👉 Connor Jeffers is the Founder and CEO of Aptitude 8, an Elite Tiered HubSpot technical consulting firm, and Hapily, an app studio building products on top of the HubSpot platform.
Before Aptitude 8, Connor led growth teams building venture-backed companies on top of Salesforce and operated a consulting firm on the Salesforce ecosystem.
Join Connor Jeffers from Aptitude 8 as he discusses how HubSpot competes with Salesforce CRM.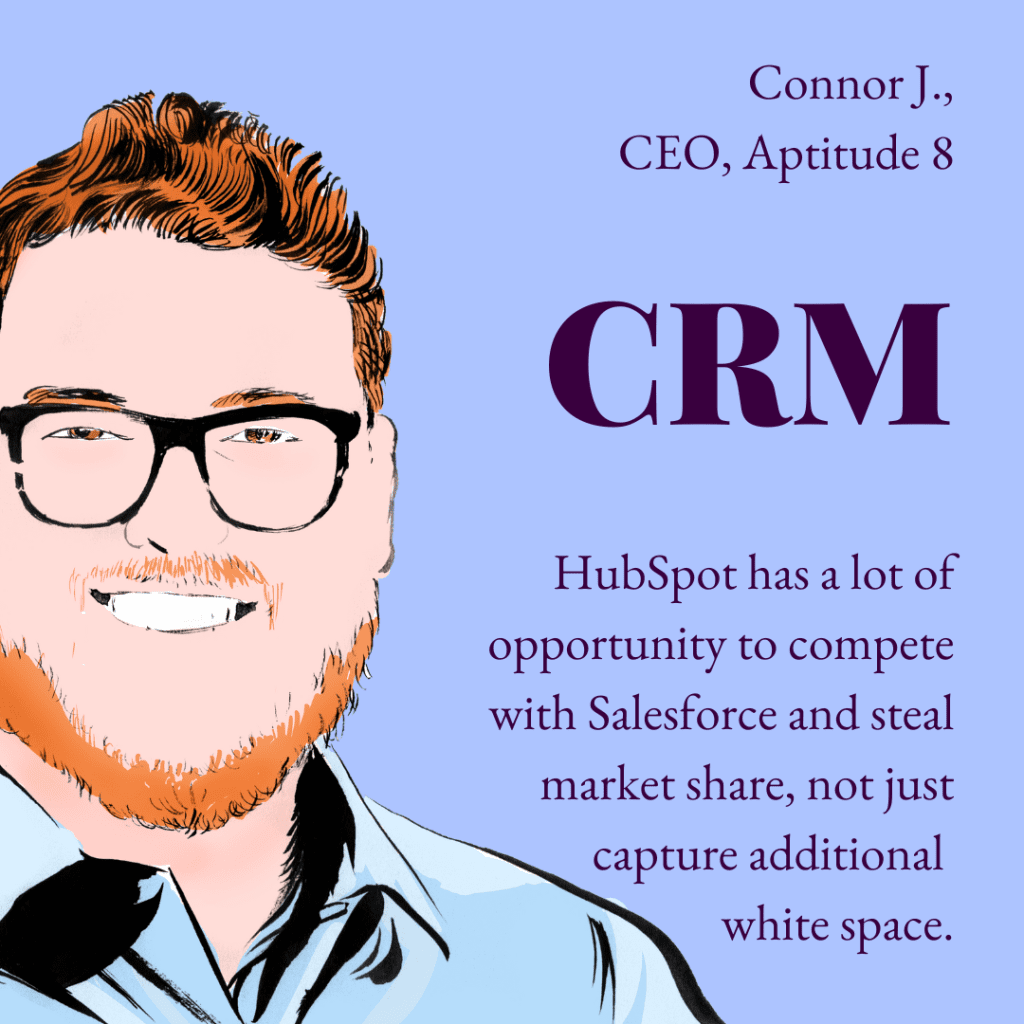 Quote from Connor Jeffers on Episode 107 of Paris Talks Marketing
With different themes, each PTM podcast episode provides a well-rounded perspective that includes our host's own insights. Don't miss out on the Marketing Strategy theme of our podcast!
Here are some of the key topics that Connor and Paris discussed in this episode:

• 09:02 The Rising HubSpot Universe Mirroring Salesforce's Success
• 10:33 The HubSpot Revolution: Untapped Market for CRM Solutions
• 12:33 How Switching from Salesforce to HubSpot CRM Was a Game-Changer
• 15:50 Advantages of Salesforce CRM over HubSpot
• 18:27 Where HubSpot Wins Over Salesforce CRM
• 26:26 Break Free from Data Silos with HubSpot
• 30:02 How Generative AI Will Impact CRMs like Hubspot & Salesforce