Join us as we dive into the world of ChatGPT in this episode with Shanif Dhanani, Founder & ChatGPT consultant at Locusive.
With his software development and data science background, Shanif helps businesses understand and build systems that connect their internal and proprietary systems to ChatGPT, enabling internal employees, customers, and other stakeholders to reap the benefits of using large language models on their own data.
He has built machine learning, analytics, and software systems at large companies like Twitter, Booz Allen, and TapCommerce, one of the world's first mobile advertising platforms, and is also the founder of a small SaaS startup, Apteo.
Discover how businesses can harness the power of large language models to drive growth and innovation, boost sales conversion rates, and revolutionize SaaS workflows.
Explore the future of business and productivity with AI, how large language models might transform the way we work and hire, and why chat tools like Slack are poised to become the "next browser."
Don't miss this discussion on AI's potential to shape the future business landscape!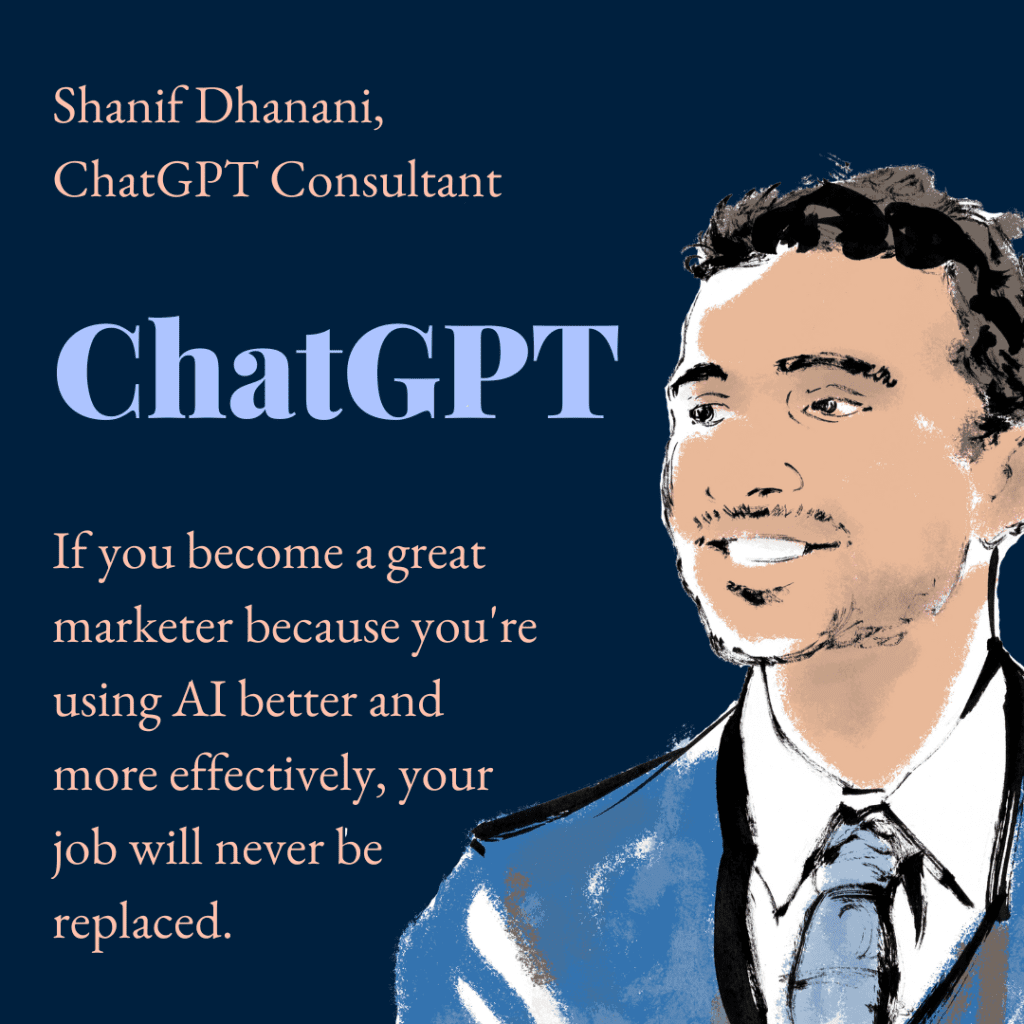 Quote from Shanif Dhanani on Episode 110 of Paris Talks Marketing
Here are some of the key topics that Shanif and Paris discussed in this episode:

• 00:00 Intro
• 03:35 How ChatGPT can improve SaaS workflows
• 04:37 How SaaS companies use ChatGPT
• 05:42 Building APIs with ChatGPT
• 06:45 How to use ChatGPT to improve win rates & conversion rates
• 08:31 How ChatGPT can boost the productivity of service & support teams
• 10:14 Improve your products by analyzing customer feedback and reviews
• 13:38 How ChatGPT helps with internal data search
• 18:19 The growing value of data scientists for every industry
• 20:51 How ChatGPT will impact junior-level employees and content creators
With different themes, each PTM podcast episode provides a well-rounded perspective that includes our host's own insights.
Don't miss out on the AI for Marketing theme of our podcast!
Resources: