Turn content marketing into your #1 growth channel
We know how to make content marketing work – we've built our own pipeline on content.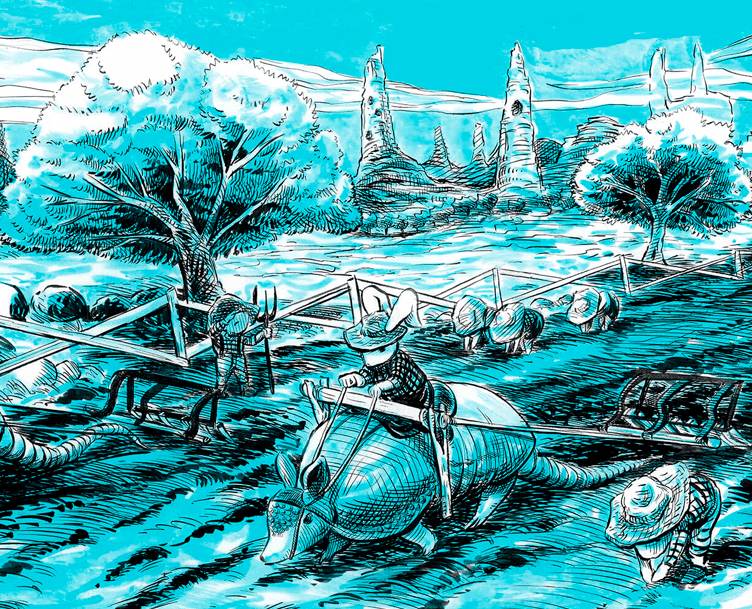 See how we've helped others succeed with content marketing
HOP comes up with their own suggestions of what we could improve, they don't just do what we agreed upon but go beyond that and try everything that's possible to ensure we get the best results.
We've been able to scale back some of our traditional marketing because we're getting so much just through content marketing.
The SEO and content work that they have done for us has been invaluable to our business and goals
Our position quickly soared from a baseline with only our brand name to rankings for hundreds of new keywords
Create content that resonates with your ICP
Initial Content Strategy
Get a clear roadmap for producing high-quality content that will engage your audience and grow your organic channel.
Persona Research
We gather data to deliver detailed findings on your audience segments, including demographics, goals, challenges, and information needs. Leverage your personas insights in audience building and targeting, messaging, and performance creatives.
Ongoing Content Strategy
We provide your writers with detailed content briefs and content optimizations to execute. Next, we review each content piece to make sure it is optimized for search and aligned to the searcher's intent.
Email Marketing
We audit, map, and create automated email journeys to help you lower acquisition costs and increase the lifetime value of your user base.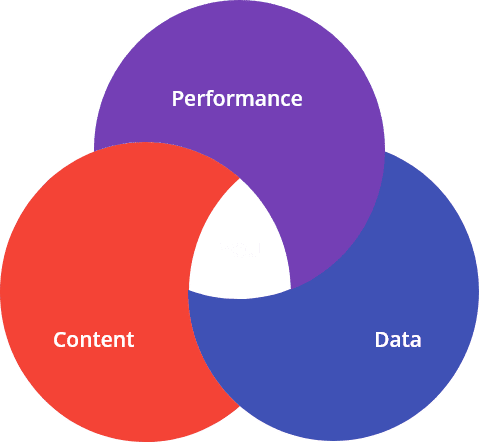 Solutions to your Content Marketing problems
Satisfy the searcher's intent
We optimize titles and meta data, suggest content that answers what people are looking for, and optimize interlinking to boost trophy pages.
Content blueprints buy you extra time
Our detailed, comprehensive content briefs untie the hands of in-house writers to scale content. With all the research done for them, they need a fraction of the time to produce fresh content that brings traffic.
Build organic presence strategically
Map your organic goals and the roadmap to get there. Plan and create SEO-friendly content that answers all questions your prospects have. Optimize existing content and outrank the competition.
Show up when people are looking for you
On-page SEO optimization for non-branded, high-volume, high-relevance keywords. Plan content pages that answer all your audience's questions anywhere along their buyer journey. Create topical authority around the pain points your product solves with keyword research and smart internal links.
Optimize, monitor, optimize
Your content is showing up, but your audience does not engage with it. Spice up the SERP snippet to tease users to click.
Transparent reporting
You get a real-time report that includes content performance, organic traffic and conversions data, so you can see for yourself if the Content marketing service is bringing you value.
No one size fits all, but this is what the first 12 weeks look like
Discovery
We interview your customers, audit existing content performance, and research your competitors to come up with a game plan. Based on the SEO Content audit, we plan the topic clusters. We map TOFU and BOFU content that will drive users along their journey to conversions. With email, we look at key events and triggers, plan content types, and map automation flows.
Strategy
We create detailed buyer personas to understand better who we're talking to and what they are interested in. We start optimizing existing content for quick wins and work with your copywriters to produce articles that attract, educate and convert. We launch email journeys and A/B test.
Scale
With comprehensive outlines and fast production workflow, you can really scale your content marketing game. Produce optimized content to establish organic visibility, drive traffic, and nurture your audiences to conversions.
See who else scaled revenue through Content Marketing
Want to create content that drives MRR?
Some tactics you'll see us using
Editorial calendar
Content optimization
Content briefs for your copywriters
AI copywriting
Search intent analysis
Semantic SEO
Pillar-cluster model
TF-IDF optimization
Keyword research
Conversion boost optimization
SERP snippet optimization
Email marketing journeys
Newsletters
Case studies
Guest posts
Content outreach
Frequently asked questions
How much content should I create?

You should aim at publishing one piece of fresh content every week. If you can do more — even better! Search engines love fresh content, as long as you don't cover the same topics over and over again and end up cannibalizing your own website pages. Old content also needs to be refreshed and re-optimized, so add this as a recurring task to your content calendar.

How do I know if content marketing is working?

You can easily see which pieces of content are getting traction — just check the traffic in Google Search Console or Google Analytics. For content marketing to work, though, it's not just individual articles attracting attention — you want to see that your website is showing up in the search when people are exploring topics related to your industry and offers. In order to build such topical authority, you have to allow for time and plan your content carefully. You can check what keywords your website is ranking for — not just branded, but trophy keywords that match how people are searching for you. You can tell that your content marketing is working, if you are ranking well in search engines for relevant queries, getting backlinks, and getting your audience's eyes on your content — and leads in your pipeline.

How long does content marketing take?

It takes around six to nine months for content marketing to start yielding real results. Keep in mind that the answer for your business could look very different. You might see results more quickly, depending on how much effort you put into strategy, production, and promotion, and on how many resources your competitors can rally. Strong SEO foundations, technical website performance, and domain age also play a role.
What is content marketing?

Content marketing is used to attract, engage, and retain a specific audience by creating and distributing valuable, relevant, and consistent content. The end goal of all content marketing is to reach and engage your largest addressable audience, and nudge it along the buyer's journey, all the way to conversion. Its immediate goal is to position your content in front of the eyes of people who can benefit from your service — keeping your brand top of mind when it's time to buy what you sell.

Does content marketing actually work?

Yes, it really does work. Most brands use content marketing, and for a simple reason: it drives business growth. It takes time to get the wheels rolling, but then the growth is exponential. Once you build brand bias, content marketing will start pushing down CPAs, free SERP real estate, and free traffic for your trophy keywords. It fuels paid campaigns with insights – search terms, user interests, new audiences, and content to engage them with. Most importantly, content marketing supports the user journey — organic search is a critical part of the research process, as users go through exploration and evaluation phases to shortlist providers.

How do you measure content performance?

You will have access to a real-time KPI dashboard built with Google Data Studio that tracks key metrics. We measure:

Organic + assisted conversions
Organic traffic
New and returning visitors
Top-converting pages
Content engagement
New and optimized content performance
Topic relevance of the keywords the website is ranking for