Video Content Marketing: How to Skyrocket Your Traffic
Imagine you've spent countless hours refining and perfecting your product or service, just to find out that your efforts have gone totally unnoticed by the very people you were trying to help. Somehow, you can't expand beyond your current reach and you struggle to attract new customers.
Why Do People Keep Ignoring Your Content?
Chances are it's not your product or service that's holding you back. It's the way you're trying to market it across the web.
8 out of 10 successful businesses regularly supplement their online content with video material. If you've been ignoring this aspect of marketing, you have seriously crippled your progress, and your bank account is not the sole martyr of this decision.
The Power of Video Content Marketing
Internet video accounts for more than 50% of ALL internet traffic
A minute of video is worth 1.8 million words
81% of companies are producing video content for their website
Using video on landing pages increases conversion rates by 80%
96% of consumers find videos helpful for making online purchase decisions
85% people would rather watch a web video than read the rest of the text on the page.
It's predicted that video traffic will claim an 84% share of total US internet traffic by 2018.
YouTube alone breaks all the records:
It's the world's second largest search engine
More than 1 billion unique user visits each month
91.975% of most frequent video rich snippet domains are YouTube
Over 6 billion hours of video are watched every month
Isn't Video Content Production Incredibly Expensive?
A 60-90 second video can easily quadruple your conversion rate and sales, greatly improving ROI. Additionally, with modern technologies and social media evolving, it's now much cheaper to create motion footage with great impact and reach.
Unless you're in the entertainment industry, you shouldn't get bogged down trying to achieve high-end Hollywood-like production. This type of super expensive footage is something you'd probably associate with some of the names in the Fortune 500 list, but you don't need to match them to be successful.
Below are two examples of videos. One is very professional and one relatively amateurish, yet both are very effective in achieving their goals.
The high volume of work invested in the first one is associated with a target audience of hundreds of millions in an extremely competitive field. It clearly aims to make an impact and even create a new trend (Thank-You-Mom).
The second video is directed to a narrow niche of people and has one single and simple goal: offer a solution to a common problem. Smaller goal = less work/time/money involved.
Awesome P&G video, cleverly scripted and filmed to leverage a core human emotion during a trending world event:
The P&G family is a multi-billion dollar business. This and other similar corporations gain several million in sales whenever they manage to snag just 0.5% extra market share. Pouring large amounts of cash to assure the best possible content is no doubt both up to their budget and a necessity.
An amateur YouTube video with 90,000 views and a lot of user engagement:
Brilliant solution to a problem a lot of people face. It's obvious that this guy did not invest a lot of time and money (if any) into creating the footage, but he generated a ton of traffic, anyway.
Imagine someone solves a difficult problem for you. Would you thumb down their video and never come to their page/channel again, just because it wasn't in full HD or the camera was a bit shaky?
Web video expenses can range anywhere from around $1,500+ (not counting amateur footage) to $100,000 easily. Yet most successful companies use smart-outsourcing and happily fit within a 4-digit budget, thus greatly bulking up revenue by leveraging higher ROI.
What Is Online Video Marketing?
Online marketing videos average 1–2 minutes, target a specific niche or group of people, and are based on written articles and/or research. Most often, they're uploaded on a video sharing site for easier distribution across the web.
Essentially, your footage is going to carry your core ideas and principles across the web. All that's different from regular marketing is that you're spreading your message through a different medium. Your blog, podcasts, banners, ads, eBooks, articles, etc, can all easily be converted into video content to widen their reach.
Human brains did not evolve to read books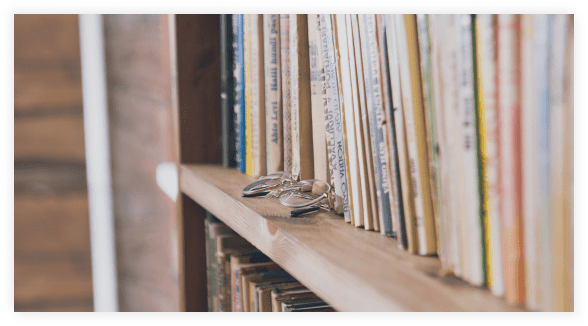 Would you rather watch a documentary on the Nile crocodile or read a short book on it?
Not surprisingly, 92% of people easily pick the documentary. Both sources provide the same information, but it's more natural for us, as humans, to better understand things that vividly engage our vision and hearing. Plus, these are better at attracting and keeping our attention, as well.
From a marketer's perspective video generates higher ROI and higher revenue.
Imagine having a great writer on your team, who produces high quality material…
All it takes for you to promote his work across the web in an easily digestible format is to summarize his key takeaways and convert them into a video… sometimes without even changing a single word from his original piece!
What Are the Major Types of Video Content?
CGI effects aside, it all boils down to a slideshow, an animation or your face on camera.
The categories listed below provide a healthy ROI with regard to optimizing a budget of $2,500 to $5,000:
Slideshows
Usually revolve around animated text with relevant-to-the-topic footage plus music and/or narration. Additionally, slideshows can incorporate screen capture or previously recorded snippets of video.
Slideshows are best used for tutorials, guides, educational videos, previews, presentations. The key here is to convey a message and provide value; slideshows are not a suitable medium for direct advertisement.
They're best for viewers in the top of the marketing funnel, which you can gradually nurture and convert into leads.
Pros: Low cost, more effective and attention-grabbing than text, very suitable if you're showcasing a physical product. You can add a voice-over for even greater effect. Screen capture works best for software tutorials and guides.
Cons: One of the least effective video types, can look amateurish at times, narration greatly increases cost, does not work for every type of product and service.
Animation (Usually Flash Videos)
Since we've evolved in the wilderness with lurking predators at each step of our evolution, our brains have been programmed to immediately respond to the greatest disturbance and stimuli in our surroundings.
Animated videos usually involve a lot of motion/movement and often include animated characters and monologues/dialogues + music, which easily tease our senses.
Animated videos are great for explainer videos, as production companies have a lot of flexibility adjusting to your needs and demands.
Plus, people associate animation with FUN, so they're much more likely to hang out and watch the entire thing through.
The biggest advantage of this type of video is that it can generate incredibly complex visual footage, entirely using computer software.
You can create almost any type of scenario, from very basic text and images to moving and personified characters. You can even create your own heroes or mini-series that people will love and follow.
Pros: Engaging, fun and positively accepted format, high quality, and no need of special recording equipment, limited only by the imagination, could substitute real actors, practically works for all types of businesses.
Cons: Possibly high costing, not very suitable for serious topics, may be more expensive with additional voice-over costs.
Video Content Featuring Your Face
Studies have shown that even newborns react much more strongly to human faces than anything else which is present in their field of view. Our ability to comprehend and focus is greatly influenced by the presence (be it physical or virtual) of other people.
These days, the human attention span is around 8 seconds, with predictions speculating it will go down to 6 seconds in the next few years.
A person looking directly at us through the screen, making virtual eye contact and talking to us as if we were both physically in the same space commands more attention than almost anything else.
Below is a snippet from a promotional video for lead generation. The footage was originally hosted on a dedicated page, and aimed to get people interested and have them sign-up for an on-online coaching program about internet marketing.
Self-made multimillionaire and world-class copy-writer Frank Kern takes the lead role in this self-produced video:
Frank Kern, whose coaching and programs sell up to $10,000 (or more), starts his own lead generation process by initially recording himself and publishing his videos on his page.
Pros of putting a person in front of the camera: Most effective way of grabbing attention, highest conversion ratio and ROI, cheap in-house production, directly highjacks the value and authority of the person/people speaking.
Cons: Works best as part of in-house production efforts, outsourcing is very tricky and expensive, expenses rise exponentially if you hire professional actors.
Outsourcing vs In-house Video Production
Unless you run a campaign heavy on video production, you don't need a full-time videographer as part of your team.
There are two main scenarios that would justify the need of an in-house professional:
Well-developed v-blog, with new footage every few days (especially if you want to add some eye-candy in the mix)
A long-term campaign revolving around high-end production (in which case outsourcing in the span of several months is extremely expensive)
If your main strategy revolves around regular vlog updates, you can actually get someone from your marketing team to work on them and train them to do the job. Shooting and editing are fairly simple tasks for the most part, and there are plenty of online tutorials and guides that can help you learn.
To bump up the quality of production, though, you need to hire a professional with experience to handle more complicated and demanding tasks.
How to Pick a Production Company For Your Content Marketing Campaign
First consider your desired effect, your current budget, and the time frame you're working with. Know your goals and choose the company which will best satisfy them.
The general rules which apply to every industry are also valid here: check out the company's portfolio, look at some past campaigns they've managed (and the results achieved), read reviews and testimonials, and, last but not least, consider their price and average time of delivery.
Here are some additional things to consider, specifically when you want to start producing video material…
How to Tell You're Dealing with a Top Video Marketer
Owner of explainer video company and marketing expert Lyuboslav Alexandrov, explains how to choose the right production company for the job:
First of all, you should know that not every company that produces good videos is a good fit for your business. Some companies are good at working with large corporations. Some are good at working for start-ups. Some are good at live action videos, and some are great at animation. Check their previous work and see if they've done something similar to what you want.
Make a list of the companies that fit the criteria and meet them in-person or via Skype. Tell them about what you do and observe their reaction.

Are they getting more and more excited the more you talk?
Are they generally interested in the ins and outs of your product?

Go with the company that can deliver and is also genuinely interested in your business.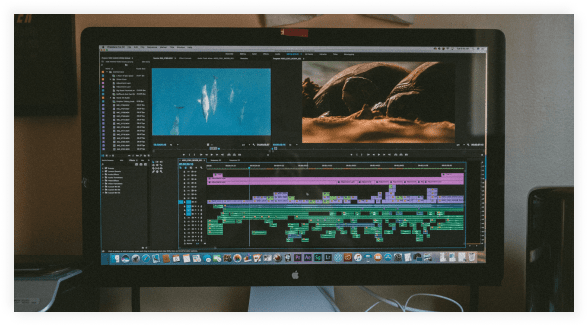 It's one of the video editor's responsibilities to understand your case well enough to produce content specifically tailored to your unique strategy and needs.
A real professional will sometimes bombard you with questions trying to extract every piece of information that is relevant to the project before starting work. An inexperienced team would simply get on with the job, flying half-blind and doing a lot of guesswork.
Check Out the Best Recruitment Pool Locations
An interesting aspect of outsourcing is that the same quality of work comes with a highly variable price tag depending on the location.
North America & Western Europe: Highest prices, good quality, and lots of choices. This is a favorable time-zone for western companies.
Eastern Europe: Best bang for your buck (good quality for lower cost), but picking a top player usually requires thorough research.
India, Pakistan and the Philippines: Lowest cost, but selecting a reliable partner is harder, and an unstable internet connection can cause delays in delivery and communication. Nevertheless, with some caution and investigation you can land killer deals.
How Long Does Video Production Take?
When you work with deadlines, especially for holiday or seasonal material, make sure you get an estimated time of delivery (ETD). Bear in mind that even the simplest of projects can drag on for a couple weeks or up to a month.
The problem with deadlines usually stems from the fact that your project is handled along with other clients' requests. More established production companies limit the number of projects they work on, to improve the delivery and quality rate.
Some lone freelances can sometimes work on several projects simultaneously. Make sure you are more cautious with them and ask them to confirm that they can adjust to your deadlines.
Trust the Professionals
The same way it's common sense to follow your doctor's advice and not question their judgement, you should trust your production company, provided you've hired an A-team in the first place.
Don't argue and force your ideas if they go against what an experienced professional has suggested as the best approach. Same goes for pricing: there's a certain threshold for most services/tasks that you really can't go below, so respect it and work with it.
Final Thought: Monitor Your Marketing Goals
Be smart: understand that most marketing strategies need some time to reap results. Yet, if something hasn't been working for a long time, you should move ahead. Change your approach or change the people you work with to put yourself in the best position for future success.