Understanding the Power of Free in SaaS Marketing
Who does not like to get something for free? Free gifts, trials, offers, you name it! Now more than ever, SaaS marketers use all of these "free" triggers to make users take action faster, such as making a purchase.
Strategically placed, free offers can help SaaS brands to increase brand awareness and customer loyalty. They are also beneficial to users who get to try, feel, and experience the product.
See how the power of free works and how to use this bias for customer acquisition.
What Is the Power of Free Cognitive Bias
Google Insights team has introduced a marketing framework describing how consumers make purchasing decisions online. They came up with the concept of the "Messy Middle," navigating the purchase behavior process.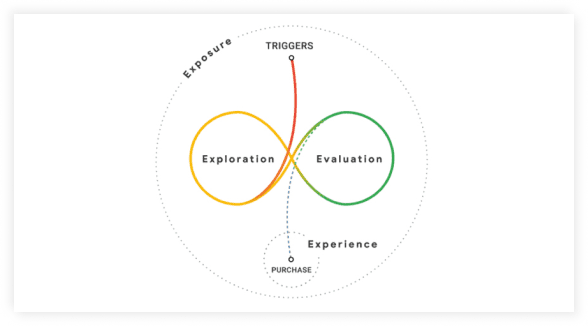 Instead of a linear customer journey, the "Messy Middle" model demonstrates that before committing to a provider, the buyer experiences a near-endless loop of exploration and evaluation.
The exploration mode is about users' expansive mindset, where they constantly explore different product options. Evaluation is the alternative process of narrowing down their choices to the preferred few.
Marketers use different cognitive biases, such as the power of free, to influence the messy middle of the buyer journey. These cognitive biases can get customers out of this exploration–evaluation loop, and to nudge them towards taking action.
While the circulation in the exploration-evaluation loop might frustrate advertisers, it often delights consumers. The goal is not to stymie the customer, but to provide them with everything they need to feel comfortable making a decision.
The power of free bias is one of the hundreds of existing cognitive biases influencing the customer's decision–making process. Its meaning is exactly what it sounds like – offering a product or a service for free or at a zero cost for the user.
Why Is 'Free' Such a Powerful Cognitive Bias in Advertising
Google Insights data shows that in 58% of cases, buyers wanted to try out the product simply because it was offered for free. A small word like "free" has such a strong impact on the mindset of the potential buyer and can quickly get them into a purchase mode.
One of the ways SaaS marketers can leverage this principle is by getting the product in the hands of their users as soon as possible. Consumers can then explore it and find out the value that the product has to offer for themselves. For example, you can lean on the freemium framework by Chris Anderson – 5% of paying users should support 95% of free users. Or, as the CEO of Evernote Phil Libin has famously said, "The easiest way to get 1 million people paying is to get 1 billion people using."
When You Can Apply the Power of Free
When evaluating if fremuim or free offers can work for your SaaS brand, there are 4 factors to consider:
Do you have a significant number of potential users that will be interested in trying your product? Will it be beneficial for you to offer your product for free, if only 5% of your prospects need to support your 95% free users?
Do you have clear goals and solid reasoning for offering a "free" product? What do you want to achieve and learn about your users by offering it free of charge? Could it give you some insights on how to improve your product?
Do you have a clear conversion path for your users, so users can smoothly move up the pricing tiers. Make sure to set specific triggers that can alert you that the free users are engaged and using your product. This will help your sales team when it is time for them to reach out to the users with an offer.
Free users should not be more expensive. The only exception is for startups, which have to grow a customer base, and a short–term sacrifice might be worth it for the long–term.
Power of Free Examples
Here are 3 power of free examples to help you get a better idea of how to use this bias efficiently.
Power of Free Placement on Landing Pages and CTAs
For SaaS companies that are using Product Led Growth, the imperative is to encourage users to try out the product, see the value and then potentially convert to paying customers.
One of the best ways to communicate this message is in the microcopy on and around the Call-to-action. Testim's website is a great example of using the power of free in CTA microcopy.
The 2 main CTAs in their homepage are using the power of free bias: "Get Automate Free" at the top, and "Start Testim Free" below the heading. The microcopy around the CTAs further emphasizes that no commitment is needed on the user's side: "Free account", "No credit card required."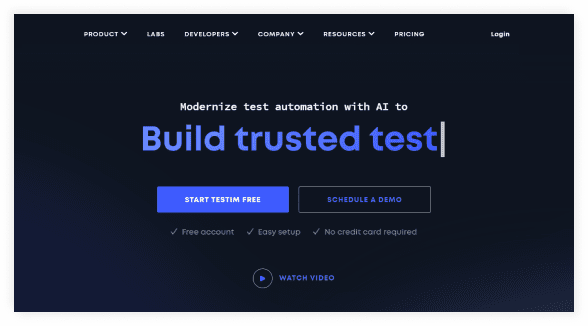 Similarly, Mixmax homepage uses the power of free bias to influence potential customers with a "Get Started for Free" CTA. Even better – once the users are ready to convert and choose a plan, their options are between "Get free plan" and "Start free 14-day trial". Both experiences are presented as free, and the microcopy reassures the users that they will not be charged if they decide to try the product for free.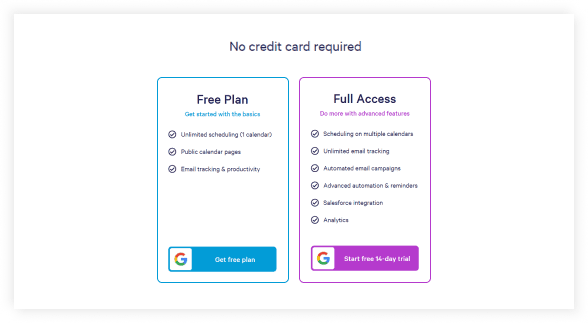 Using the Power of Free in Google Search Ads
One of the most obvious, but also efficient ways to use the power of free in your marketing campaigns – on social media or on Google. We'll take a look at a few project management tools and compare how they are using this cognitive bias.
ClickUp's ad copy applies the power of free bias in the title, description, and even in the Google Ads Extension copy. Clearly, this is the main message that the ad has to convey.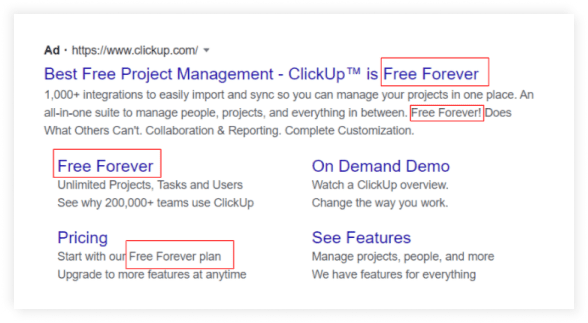 Another project management tool, Asana, also uses the bias in their title and in their ad description. Again,, the message is that users do not have to commit, just to test the product and decide whether to make a purchase.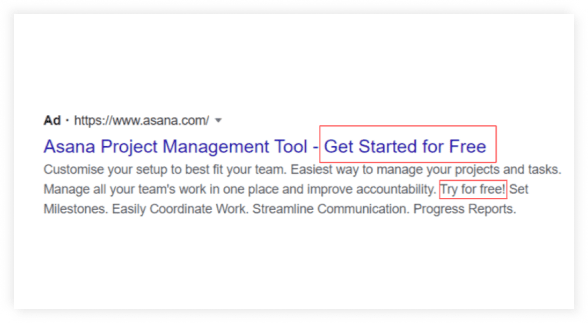 Atlassian did not overuse the word free. They only added it into their Google Ads Extension text ("Start Your Free Trial") to make a slight emphasis with a substantial effect on the user.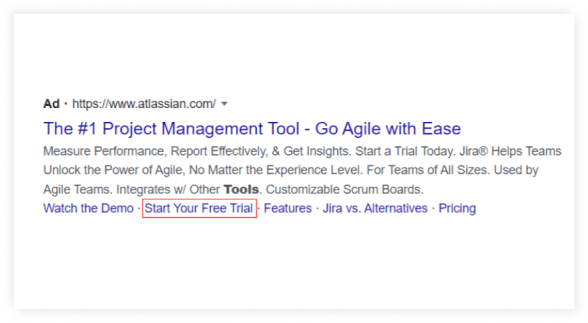 Newsletters
Yet another use case for the bias of free is in newsletters.
Hubspot did an experiment with two newsletter campaigns – one offering a free resource, an SEO Guide, and the other offering the same resource without stating clearly it is for free.
Version A of the newsletter used the word free in the subject line, sprinkled it into the body three times, and even included it as text on the supporting image. In contrast, version B was completely void of the word free. Instead of "Free Guide," they used "SEO Guide" in the subject line.
When both of the newsletters were sent out, their delivery rate was the same, but the CTR – quite different. Surprisingly, Version B with the SEO keyword received a click-through rate that was 17% better at 99% statistical significance.
There are two reasons for this. First, Hubspot customers are already aware that the content is usually offered for free. And second, the targeted audience is already interested in SEO, so their interest was triggered by the content itself, not by the free offer.
Lessons learned – tailor your message to your target audience. The power of free is one of the most widely used biases, but that doesn't automatically make it a good fit for your prospects. Similarly to the ad blindness effect, overusing the power of free can have a negative impact on your brand.
With some creativity, SaaS brands can leverage the power of free bias in their marketing and entice people to try their solution for free. The product itself can convince them to turn into loyal customers.
Interested in finding out more about other cognitive biases? Explore the Scarcity bias and how it can affect your conversion rates.